Tex-Mex Food and Buttons
Thu, 2019-10-31 21:19 —
meacott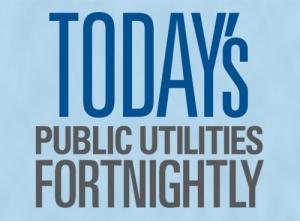 I couldn't find you on the registration list. Which is kinda crazy since NARUC's Annual Meeting is the top regulatory event of the year and I know how important utility regulation and policy is to you.
Already among the thousand-plus registered are two hundred and seventy five commissioners and staff from every state utility commission but one. (The Californians are understandably distracted at the moment.) Including the chairs of thirty state commissions and a hundred and twenty-seven commissioners in all. We're nearing two-thirds of all the nation's regulators.  
You have until Nov. 1 to pre-register. Just visit NARUC's website.
You know you want to. Not just to see virtually everybody who's anybody in your field. And not just for the great Tex-Mex food of San Antonio.
But also to be in on another awesome Public Utilities Fortnightly activity at NARUC meetings. At the Annual Meeting coming up, we'll be asking the PUF Question of the Day. Wait till you see the fun buttons that you all will receive when answering!