Michigan Wind Storm Outages
Fri, 2017-09-08 07:54 —
meacott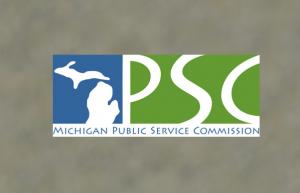 The Michigan Public Service Commission has directed the state's two largest electric utilities to improve their emergency preparation and response efforts for major weather events, such as an historic wind storm that occurred this past March and caused widespread, days-long power outages across the state.
The commission told the utilities - Consumers Energy Company and DTE Electric Company - that it expects that their future performance will be better due to completion of smart meter integration, continued vegetation clearing around power lines, and upgraded electrical infrastructure. The commission commented as well that such improvements will allow the utilities to more timely and accurately report on interruptions in service and associated restoration work.
Although the commission conceded that the spring wind storm was extraordinary, with winds topping 60 miles per hour, it noted that extreme winter weather conditions are not as unusual, such that the utilities should have well-designed contingency plans at the ready to deal with such problems as uprooted trees, snapped power poles, and downed power lines. In the wind storm, Consumers Energy had reported that 358,000 of its customers - about 20% - lost power.
DTE Electric said in its report that approximately 750,000 of its customers were without power, many for days. All totaled, about a third of Michigan residents were affected by outages, the commission said. It stated that while the vast majority of customers had their electric service restored in the first few days, some customers suffered without electricity for more than a week. (Case No. U-18346)