Maryland Wind Power Project at Risk
Thu, 2017-09-07 10:29 —
meacott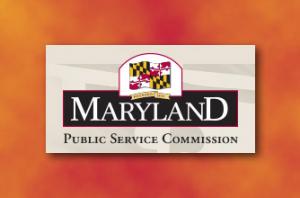 A major offshore wind project recently approved by Maryland regulators may now be in jeopardy after a congressman from the state introduced an amendment to a sweeping U.S. House appropriations bill, which provision would require significant redesign work before the project could go forward.
The Maryland Public Service Commission last May had determined that the proposed U.S. Wind and Skipjack farms, to be located off the coast of Ocean City, Maryland, were likely to be cost-beneficial and were in compliance with the spirit and intent of Maryland's Offshore Wind Energy Act of 2013. The U.S. Wind complex was envisioned as a 62-turbine development to be located 12 to 15 nautical miles offshore, while the Skipjack project would consist of just 15 turbines and be located farther away from the coastline, at 17 to 21 miles.
But Congressman Andy Harris (R-Md.), who represents the Ocean City area, voiced concern that those distances were not far enough to protect the ocean "viewscape" from the town's beaches. He therefore proffered an amendment to the 2018 Interior and Environment Appropriations bill that would prohibit any federal funding from being awarded to an offshore wind facility that is not at least 24 nautical miles from the coast.
By voice vote, the House Appropriations Committee endorsed the amendment, making it a formal part of the final bill, although the final bill has not yet been enacted. Both Maryland officials and the wind projects' sponsors have decried the amendment, noting that the extra distances that would be required would translate into substantial additional construction costs. They have warned that the additional cost burden may be so burdensome as to cause cancellation of the wind projects in their entirety.