California Adjusts Off-Peak Periods to Consternation of Solar Advocates
Mon, 2017-09-11 08:32 —
meacott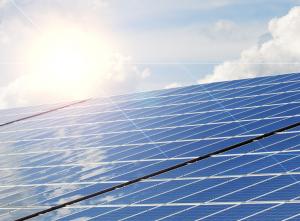 Cognizant that growing reliance on solar generation has produced a distinct and lasting effect on the state's energy market, the California Public Utilities Commission has established new time-of-use (TOU) periods for San Diego Gas & Electric Company (SDG&E). The commission asserted that the abundance of solar energy in California had prompted it to rethink the way it sets up TOU periods. 
The commission reported that the cost of generating electricity varies by the time of day and the amount of demand that is experienced. Traditionally, it said, consumers would draw the greatest amount of power during daytime hours, especially in the summer when rising temperatures cause air conditioning units to run virtually nonstop. Thus, the highest rates were in effect during those midday hours. 
To relieve pressure on the grid and to reduce the ratepayer burden, the commission devised a system of TOU rates, which would reward consumers for shifting more of their usage to other times of the day, particularly at night, by pricing electricity in such "off-peak" hours at a lower rate. But as more and more solar supply entered the market and as more and more customers modified their consumption patterns to take advantage of lower off-peak rates, the commission found itself facing a need to reconsider its present TOU structure. 
After reviewing the data available, the commission determined that for TOU rates to continue to function as an effective "load-shaping" tool, it was necessary to revise its existing peak versus off-peak TOU periods. For SDG&E, the commission said that meant implementing both a later on-peak period and a spring "superoff-peak" period. Thus, for rate design purposes, the commission ruled that the more expensive on-peak TOU period for the utility will now be 4:00 p.m. to 9:00 p.m. 
Under the utility's current TOU schedules, it has a summer on-peak period of 11:00 a.m. to 6:00 p.m. on nonholiday weekdays, a time frame that has been in effect since the 1980s. However, the commission stated, because installations of both gridconnected and behind-the-meter solar systems have increased throughout SDG&E's territory, the availability of energy during the afternoon has grown while the afternoon load on the grid has diminished. 
As a result, the commission concluded that the peak TOU periods, in terms of grid needs and cost, have actually shifted to later in the day. The commission found that especially on spring days with low demand and high solar generation, there is a risk that there will be an excess of generation available, leading to curtailment of renewable and other resources. 
The commission observed that its position was consistent with that of the California Independent System Operator (CAISO), which has expressed particular concern about times when the amount of renewable generation available is high but load is low. The commission added that such a scenario has forced CAISO to curtail a small percentage of renewable generation at times. 
In fact, the commission said, CAISO has advised that in addition to peak periods, matinee rates with super-off-peak periods (also termed reverse demand response) may be required on spring days. The commission itself has previously embraced the concept of matinee rates, introducing a pilot program for such in November of last year. 
However, not all stakeholders were receptive to the commission's new TOU periods for SDG&E. The Solar Energy Industries Association (SEIA) issued a statement following the decision in which it decried the change. It complained that requirements for lower off-peak rates in the daytime would reduce the relative benefit of going solar. Instead, SEIA recommended an on-peak period of 2:00 p.m. to 7:00 p.m. each day for the summer season, a super-off-peak period from 10:00 p.m. to 6:00 a.m., and all other hours being treated as off-peak. 
For the winter season, SEIA proposed an on-peak period of 4:00 p.m. to 8:00 p.m. From the advocacy group's perspective, the earlier time periods would also help reduce consumption during hours of declining solar generation when CAISO needs to ramp up natural gas plants to meet energy needs. 
The commission contended that it had addressed SEIA's main concern to a certain extent in crafting the ruling. That is, the commission explained that it had determined that the current and forecasted SDG&E area net loads and recent generation and commodity pricing patterns fully supported moving the on-peak period to a later time slot when only marginal generation and energy costs are assessed. 
At the same time, though, the commission acknowledged that if weight is placed on the marginal transmission and distribution system drivers, a slightly earlier on-peak period start is also supportable. Nevertheless, the commission held that while the record supported either a 3:00 p.m. or 4:00 p.m. start to the on-peak period, for policy reasons a 4:00 p.m. start is preferable at the current time. According to the commission, the later start would allow for a five-hour onpeak period rather than a six-hour on-peak period, which will be easier for customers to manage as they are transitioned to default TOU rates. 
With respect to the so-called "super-off-peak" period, SDG&E proposed, and the commission approved, a timeline of midnight to 6:00 a.m. weekdays, extending to 2:00 p.m. on weekends. SEIA had proposed to start the super-off-peak period at 10:00 p.m. in order to make it more convenient for customers to initiate night-time use of electricity, including running appliances or charging electric vehicles. SEIA had argued that by 10:00 p.m., net load, marginal costs, and energy prices are dropping rapidly. 
Despite concurring with SDG&E as to the base super-off-peak hours, the commission commented that usage data indicated lower prices for power in March and April during midday hours. It therefore directed the utility to exclude that time period from its super-off-peak schedule accordingly. Re San Diego Gas & Electric Co., Decision 17-08-030, Application 15- 04-012, Aug. 24, 2017 (Cal.P.U.C.).